If you are looking for a product to promote on Clickbank then you have probably noticed a statistic that they use called gravity. This is one of the most misunderstood statistics on Clickbank, but once you know the definition of gravity it is actually quite simple. What is Gravity? Well, gravity is simply a weighted number of affiliates who have sold at least one product over the last 8 weeks, with the more recent sales counting for more than those made 8 weeks ago.
Gravity does not tell you how much money the product has made or what percentage it converts at. Gravity only counts the first sale each affiliate makes, so it isn't necessarily a solid indication on the overall profitability of promoting the product. However, if it has a super high gravity it's probably because people are having good success with it.
Pros and Cons of Promoting A High Gravity Product
If many people are promoting a product, and making sales, then there is a good chance that it coverts well. Most people aren't going to continue to promote products that don't make them very much money. One thing you need to watch out for is a product having high gravity only because it just launched. Many marketers get affiliates to push their product heavily during the launch, so that will give the product a very high gravity to start. Even though you know a high gravity product is probably making its affiliates a lot of money, there is a downside to promoting a high gravity product. If a product has a lot off affiliates promoting it, that means you are going to be up against a lot of competition for traffic. It might be very difficult to break into a niche that has a product with a super high gravity.
Pros and Cons of Promoting A Low Gravity Product
Sometimes it can pay off to promote a low gravity product. If a product has a gravity of 10-20 than it means they've made a decent amount of sales in the last few weeks. Many people who have products on Clickbank aren't the best marketers, and even though they have a great product in a great niche they do a poor job of getting people to promote it for them. If you can find a product like this it is possible to dominate that niche and sell the heck out of a good, but unknown product. If you do really well with a product like this you should consider using your superior marketing skills to make your own product, and really make a ton of money from that niche.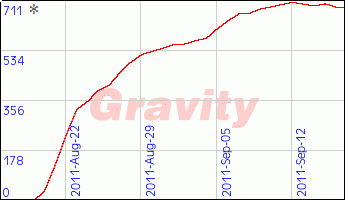 Clickbank uses devices that make it very easy for both associates as well as authors to conveniently make sales of the items supplied there.Affiliates typically browse via the Clickbank Marketplace to discover appropriate items to advertise as well as Clickbank supplies a number of analytical steps that reveal exactly how effective an item might be in the market. Several associates, specifically those that are brand-new to on-line advertising, immediately pick the items that have the highest possible appeal or" gravity"without understanding that doing so might really make it a lot more hard to make sales.Gravity is a rating that reveals just how preferred a certain item is amongst various other online marketers as well as exactly how well the item is marketing. Lots of brand-new online marketers make the blunder of selecting high gravity items when they would certainly be much better off picking an item with an extra small score.Although there is absolutely nothing naturally incorrect with selecting a prominent item to advertise, there are a pair of prospective challenges of utilizing high gravity as your choice standard: Products with high gravity often tend to be brand-new as well as have actually usually been on the market just for a couple of weeks. You likely will not encounter the rigid competitors that you would certainly experience with even more prominent items as well as you will certainly likewise be advertising an item that you recognize will certainly be a constant vendor for you over time.While there are numerous valuable and also possibly successful items for sale at Clickbank, it occasionally pays to advertise an item that is not amongst the most prominent, as much less competitors implies higher revenue.